Microsoft is making it gaming products available to the public in a new venue. Called "Games on Demand" Microsoft is making this service available to all users Windows 7 and other older Windows products.
With this venue gamers will be able to download the full version of games. Some of the current titles that are available include: Fallout 3, Batman: Arkham Asylum, DiRT 2, Street Fighter IV, Resident Evil 5, Viva Piñata, Kane & Lynch: Dead Men, Quantum of Solace PC, Battlestations Pacific, Dawn of War II, and Halo 2 (PC).
Users will be able to purchase and download games from the Games for Windows website. Users need to download the client from the website, and then use it for their gaming views.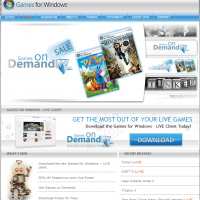 Games On DemandStep 2: Create the Gamer Tag
If you don't have an account you must make one.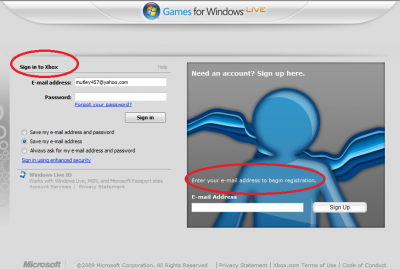 If you don't have an account...Create one
Make an ID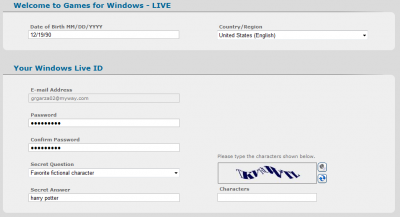 Create Your Windows Live ID
What will your profile look like?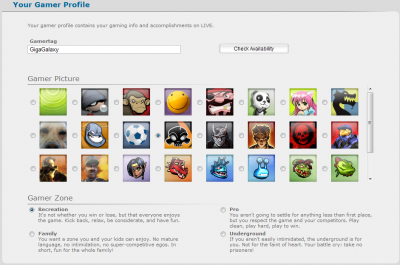 Next Create the Gaming Profile ... and select the image
How can Microsoft get to you?

Make Your Contact Preferences known
A Welcome screen…

Welcome To Games For Windows-Live
You are now ready for the next operation.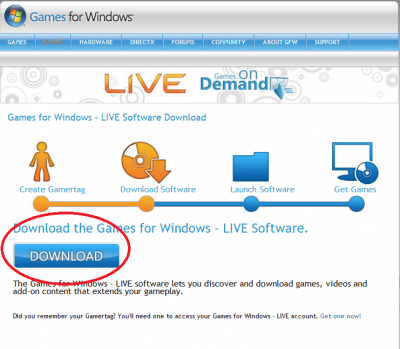 Download The Games
How to you put the file on the PC?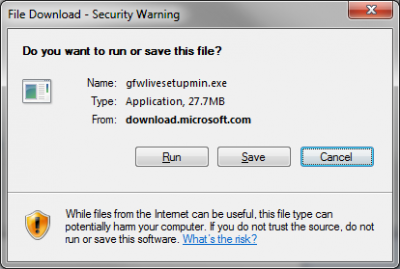 Select the run or save option to access the program
123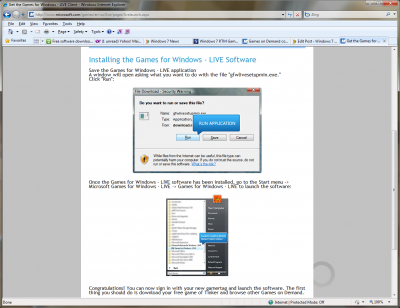 Installing The Games For Windows - Live - Games on Demand will now be available
Once installed gamers will be able to have single and multiplayer features, including achievements, voice chat, text messaging and TruSkill online matchmaking.